Connecting seniors on Södermalm
Challenge: 1. Figure out ways to adjust the operations of the senior centers in a way that results in reaching out to local seniors successfully, with the solutions needing to be sustainable both during and after the pandemic. 2. Find a way to deal with the challenge of low digital competence amongst seniors.
Challenge Giver: Södermalms Stadsdelsförvaltning
Redefined challenge: Identify ways to lower the threshold for participation to facilitate connection amongst a diverse range of senior individuals on Södermalm.
Solution: Themed events
Concept: "We came up with unusual and themed events motivate people to attend, where companionship and meeting people is critical element. This is because seniors are reluctant to take first step and can be passive."
Challenge Area: Ageing population & Covid-19
Team: SöderConncetion
Joel Hakkarainen, Ingrid Honeth, Raphael Mak, Leah Richardson, Vera Schwab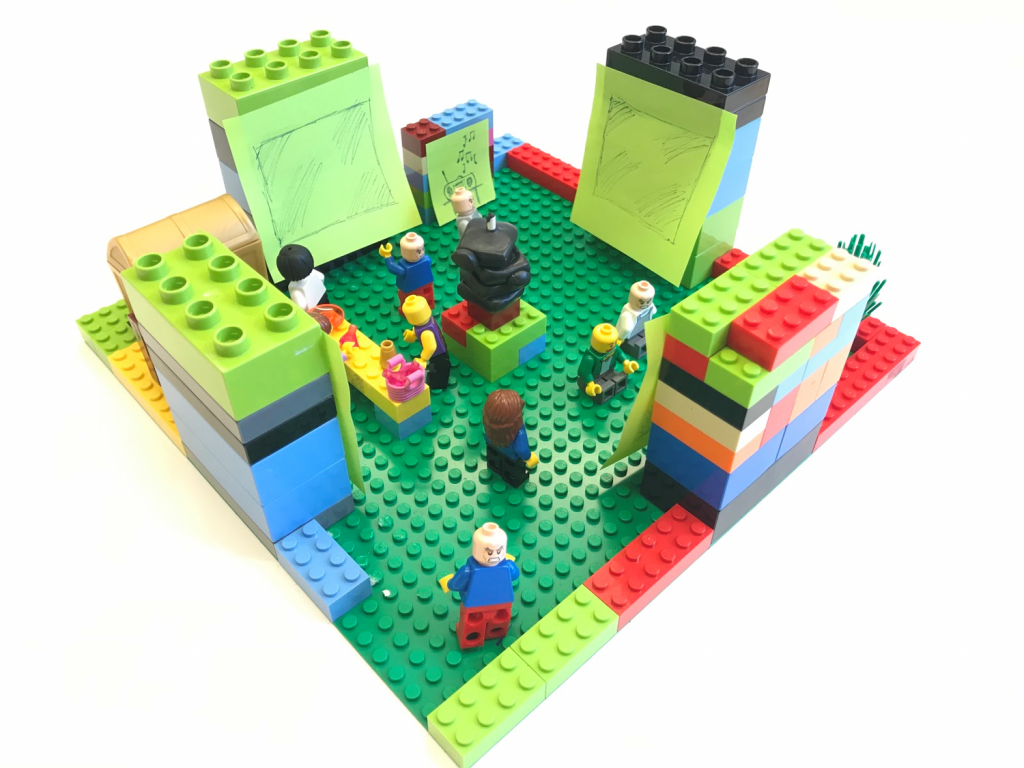 ABSTRACT
This project report covers our work on the challenge of reaching out and arranging activitiesfor seniors at senior centers in Södermalm. The challenge was originally given to us by Södermalms Stadsdelsförvaltning. Within the framework of the Openlab course, we applied the design thinking method for approaching the task, which consists of five main stages of empathizing, defining, ideating, prototyping and testing.
The empathizing stage consisted of interviews and us mapping out our most important stakeholders. These were further developed into personas and insights in the defining phase to form a point of view that was used to produce ideas for solutions to the challenge. The ideas were the free lunch incentive, safety instruction video, social media advert and themed events, which were prototyped with a voucher, a storyboard, a powtoon and with legos & video respectively. After conducting a survey on the applicability of the ideas, we decided to move forward with the themed events-idea. Due to multiple challenges in testing the idea in practice, we produced a guidebook with ideas and tips for various themed events, which the senior center staff could refer to in their work. This guidebook was tested in a zoom meeting with the senior center staff with a demonstration video and a feedback discussion. Finally, we have created a deployment plan which addresses the task of ensuring the applicability of our idea in practice, with suggestions for how to develop it further in terms of size and scope.
Watch the project presentation video!
Project report
A project by: Joel Hakkarainen, Ingrid Honeth, Raphael Mak, Leah Richardson, Vera Schwab