Innovation to improve society
Welcome to Openlab – a creative center for societal innovation in the Stockholm region. Together with key stakeholders in the region, we create conditions for forward-thinking solutions that enhance the quality of life for its residents. Through open innovation, a playful seriousness, and the courage to test ideas at an early stage, we equip our partners and clients to find solutions to complex challenges. Established in 2013 by the City of Stockholm, Region Stockholm, KTH, Stockholm University, Södertörn University and Karolinska Institutet, we have grown to become experts in collaboration and design methods for innovation in the public sector."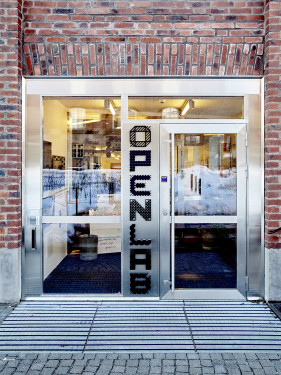 "We solve society's challenges in a new radical way. The methods we use and the way we define those challenges are all important cornerstones for us. The proposals we generate are open, progressive, smart, useable, concrete and innovative."
Ivar Björkman, Executive Director at Openlab
Our vision
Openlab's vision is to be one of the leading environments in the Stockholm region that enables societal innovations within Agenda 2030 and the global goals. By developing and gathering the region's innovative capacity across knowledge boundaries, Openlab's initiatives build sustainability in their partners' work and improve the quality of life for residents.
Design methods for innovation
It is through methods that focus on user needs that we can create truly sustainable and effective solutions to the various challenges in society. The user-centered method we mainly work with is design thinking. Design thinking is both a process and an approach that helps you define your challenge and understand your target groups.
Perhaps you use other words to refer to your "target groups" or "users" in your work. It could be students, patients, clients, customers, commuters, citizens, residents etc. By understanding and gaining insights about their reality, we can generate ideas and work creatively and visually to solidify different solutions. Testing the proposals with the target group and working iteratively ensures that the solution meets the users' needs and expectations.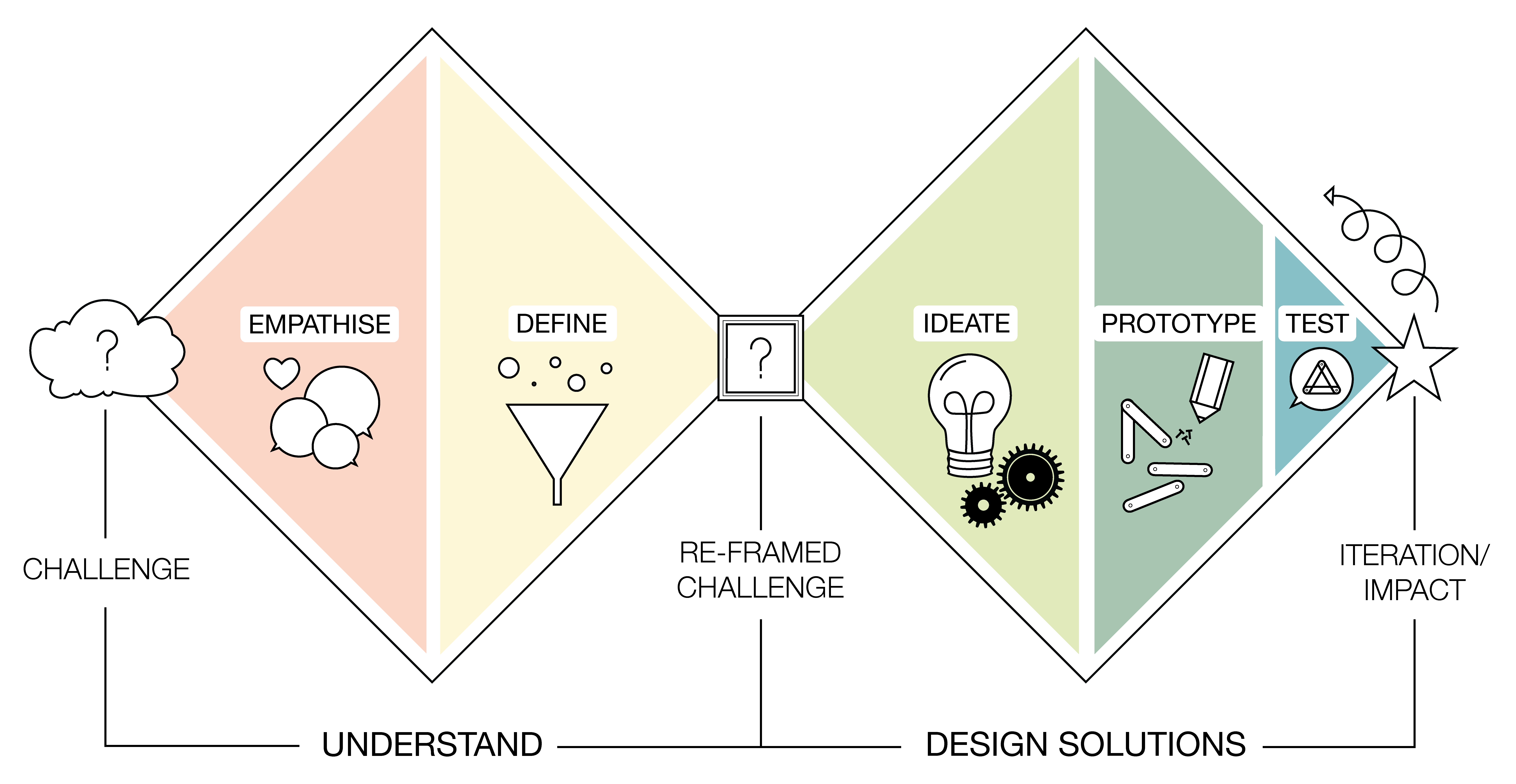 Take a course
Learn how to become a creative problem solver and boost your innovation skills. Regardless of your profession or field, design thinking can improve the way you approach your daily challenges. Openlab offers courses for those who want to understand how to meet the needs of their target group, to become more innovative and expand their creative toolbox. – Everyone is a Student!
Challenge-driven innovation
We work with real life challenges in order to create sustainable innovations for the benefit of society. The societal challenges we take on come from the Stockholm area, but they are often shared with many other areas in the world. By allowing the needs and experiences of real people guiding the processes, the solutions created through Openlab can make real difference in peoples lives. The main areas of the challenges are sustainable urban development, future healthcare, education and the ageing population.
Sustainable urban development
Our partners
Our founding partners came together for one common goal – to find new and innovative approaches to solving society's challenges. Openlab was created in 2013 with the vision of making the Stockholm region a global center for innovation. Our partners – The City of Stockholm, Region Stockholm, KTH, Stockholm University, Södertörn University and Karolinska Institutet – are all represented in our steering committee and provide funding as well as topics and challenges for our team and our students to address.