Spira
Challenge: Improving work environment for health employees in Stockholm County in order to counter the gap between today's and tomorrow's challenges in healthcare
Challenge giver: Stockholm County Council
Solution: Spira
Concept: A competence rating model for nurses emphasising their individual needs as well as a scheduling and recruitment tool
Challenge area: Health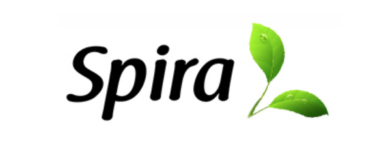 ABSTRACT
OpenLab is an experimental, agile and interdisciplinary way of taking on the challenges for the future of Stockholm. One of those challenges is to have a functioning health care system. The key to achieving that is to create a better work environment that invites the employees to develop and thrive, both short term and long term, in the health care of Stockholm county.
In this report we propose a new competence ratings model for nurses that ensure personal development, a safer situation in the workplace and in the end a better and more professional health care for the patient. It is as well a scheduling tool and a help in recruiting new nurses.
It differs from the existing models in the way that it focuses on the individual nurse and personal needs. As well it is much more than just a tool when negotiating salary.
The new model, Spira, is potentially a big leap forward in ensuring better conditions for the nurses of the future health care system.
Project presentation video
A project by: Jon Hulander, Anette Waaler, Maksym Feshchuck, Karenina Gunnarson, Erica Wajntraub Bakszt