DESIGN THINKING COURSES FOR PROFESSIONALS

Openlab offers courses for professionals in any field of work based on the Design Thinking method:
• Book a Design Thinking Inspirationspass for your team to start integrating a more creative mindset to enhance innovation and change.
• Lay the foundations with our Design Thinking Intro course and be ready to use the method as your daily tool for your innovative project.
• Dive deeper with Insikter för Innovation for a more user-centric focus and understanding.
• Model an idea, a service, a product, a scenario, etc. with the course Skapa & Testa Prototyper.

Why learn Design Thinking?
Design Thinking as a method and mindset is becoming an industry standard for creative problem solving all over the world, and in all different industries and sectors. We invite you to participate in increasing your own and your organisation's innovation capacity by learning skills that are for all professionals, not only designers.
Led through the process by our competent coaches, with several years of experience from product and service development and insight-driven innovation, you will be equipped to tackle complex challenges and solve problems, in your work and in society.

DESIGN THINKING INSPIRATIONSPASS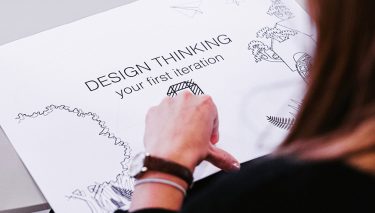 Send your request to prof.courses@openlab.se
DESIGN THINKING INTRO
This is a crash course divided into two half day sessions. During these sessions you are introduced to Design Thinking both in theory and practice, as approach and as method, through real-life examples and hands-on exercises. You will work in interdisciplinary teams together with professionals from all kinds of backgrounds, from private to public sector and academia, creating opportunity for cross-pollination of minds and interesting discussions! It will be two fun and inspiring days that will help you internalise Design Thinking through learning-by-doing.
You will learn:
• Design Thinking as a user-centred mindset and action-oriented method to tackle challenges, create desirable solutions and drive innovation.
• Techniques to understand and gain deeper insights into your end users.
• Tools to synthesise insights about your end users and to generate and select ideas.
• How to rapidly visualise and prototype ideas, and quickly iterate designs.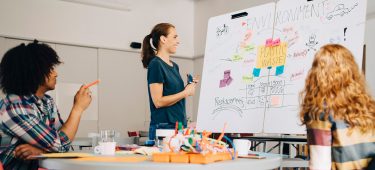 Send your request to prof.courses@openlab.se
INSIKTER FÖR INNOVATION
In the course INSIKTER FÖR INNOVATION you will deepen your knowledge of the first half of the Design Thinking process where focus lies on learning more about your users and the problem that you want to solve.
During two days you will learn the mindset, methods and tools that will help you to understand your challenge better – to empathise with your users, map out relevant dependencies and stakeholders, structure your findings, and analyse them in order to develop solutions that meet real needs.
You will be working with easy to grasp exercises and as well as real cases taken from your own organisation and context. Our experienced coaches will equip you in how to set off in the right direction from the very beginning.
You work in interdisciplinary teams together with professionals from different backgrounds in this course. We encourage you to bring more people from your organisation if possible, as you will test applying your knowledge in your own organisation between course day one and two.
The course requires some previous knowledge of Design Thinking or Service Design.

You will learn:
• The mindset and the skills that will help you to empathise with your users and understand their needs.
• Tools to map and understand the relation to other stakeholders and the surrounding systems.
• Helpful methods and tools for mapping what you already know, what you need to learn more about, and how to structure your findings and stories.
• Practical tools and skills such as empathy mapping, personas, and user journey mapping.
• An analytical systematic thinking to define what to focus on, i.e. to synthesise the findings and go from insights and learnings, to opportunity areas.
Send your request to prof.courses@openlab.se
SKAPA OCH TESTA PROTOTYPER
Openlab's new course SKAPA OCH TESTA PROTOTYPER gives you the courage and the conditions to be able to test your solutions and concepts with your user groups. This can help you make more informed decisions faster based on an understanding of what your target audience needs.
This two-day course gives you a simple, fast and structured model for testing ideas and engaging others around new proposals and changes – in the long run cultivating a stronger testing culture in your organisation.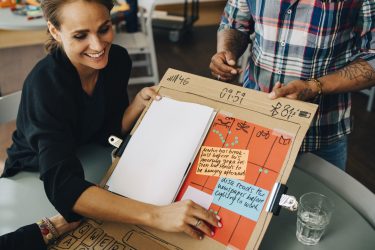 Send your request to prof.courses@openlab.se

Feel free to contact us
PRICE INFORMATION
On demand courses for groups, dates of your choice
---
Design Thinking Inspiration Session (Inspirationspass)
Up to 30 participants: 25 000 SEK*
31-70 participants: 40 000 SEK*
3 hours
Design Thinking Intro (Introkurs)
8-24 participants: 70 000 SEK*
Two half days, online or on site
Generating Insights for Innovation (Insikter för Innovation)
Up to 20 participants: 145 000 SEK*
Two full days
---
*Prices exclude VAT (exklusive moms).
Prices apply to Openlab's partners. For non-partners, an additional 25 % is added to the price.
On site courses at Openlab include catering.
Partners include: Stockholms Stad, Region Stockholm, KTH Royal Institute of Technology,
Karolinska Institutet, Stockholm University & Södertörns högskola.
Feedbacks from participants:
"Nice course! Interesting to meet others in different industries 
who face similar challenges and hear how they solve it. 
Nice course leader also, who guided us through the tools 
in a positive and playful spirit!"
Participant, Digital Facilitation advance level course, autumn 2020
"This course was exactly what I had hoped for, and more!
Great exercises for understanding and explaining Design Thinking.
Very competent course coaches, engaged and positive."
Participant, Design Thinking Intro Course, winter 2017